"That drives like a supercar, is Built with state of the art materials and latest technologies"?
With this question our journey to build the EVOMAX (project name MAX11) started. At IMMStudios we are specialized and love these kinds of challenges. So, when Rainer Hildebrandt contacted our studio for the build and redesign of an iconic Porsche, we were all ears.
Out of the box brainstorm sessions with all kind of specialists (in the automotive field IMMStudios) created a blueprint for this unique project. Briefing and goal from Rainer Hildebrandt was, with respecting the specific style and character of the original to create a: Wide body with optimized aerodynamics and additional functional cooling slots in front and rear bumper. This to create the unique looks of the so named EVOMAX.
Why did Rainer Hildebrandt specific picked IMMStudios to build this iconic dream?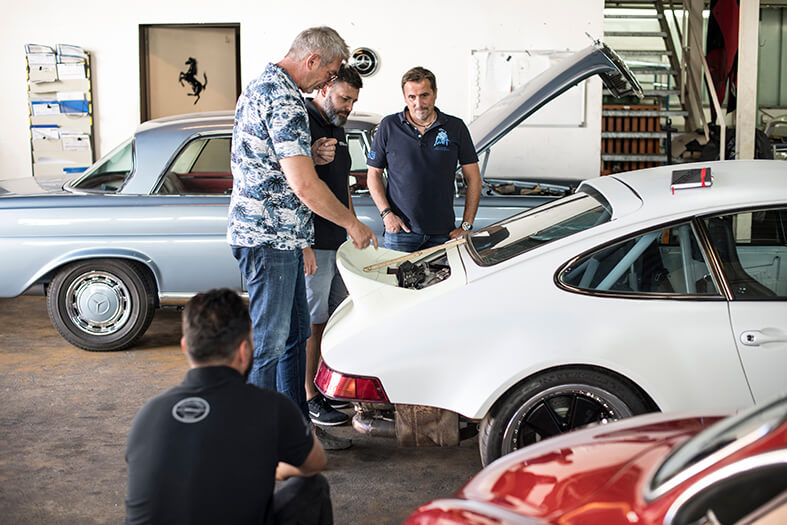 There were several reasons, most important one: IMMStudios is specialized in building complicated mostly high-end drivable models for several Automotive companies. For example, Bugatti, Lamborghini, Porsche, Mercedes AMG and many others. And although the ultimate goal is to deliver a series of 99 of these high-tech machines. IMM has the ability to be extremely flexible during production. That depending on the wishes of the customer every machine will forfill the wishes of individuality. Another important reason for Rainer Hildebrandt to join our team is our knowledge of constructing and the use of modern materials with the goal to save weight.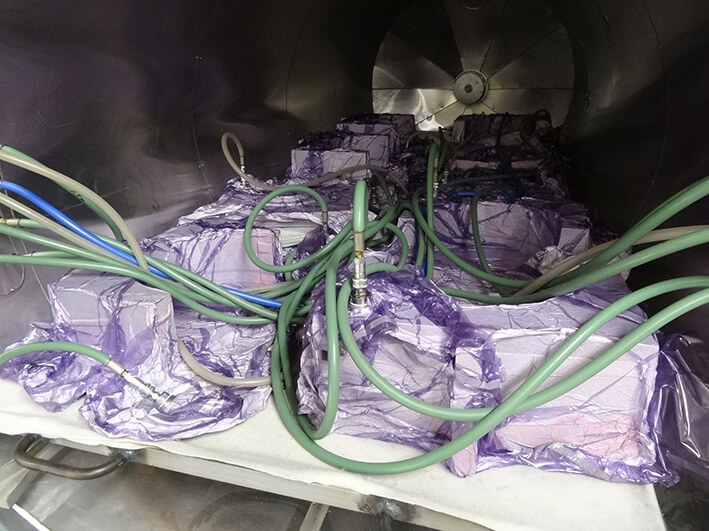 Materials as Aluminum, Carbon, Titanium are light and extremely suited for these kinds of projects. But it needs extreme craftsmanship to meet up expectations. Eye for detail, minimal margins, greatest strength are indispensable. IMM already realized dozens of projects and knows how to handle these materials always with the right balance to control costs.
Why CAD was starting point for this project?
By photometric scanning of the existing car, we had a clear overview of the structure and body.  There was no need to start with a physical 3D model. This saves a lot of time and therefore also money. With the ideas of the designer with sketches made in 2D the 3D Modeler created new surfaces on top of the scanning data. This 3D data can be visualized in a realistic way to present to the customer Rainer Hildebrandt for approvement. A big advantage is also that the 3D Data can be directly used for constructing and milling molds, another time- and cost saver.
Warm welcome to the EVOMAX MAX11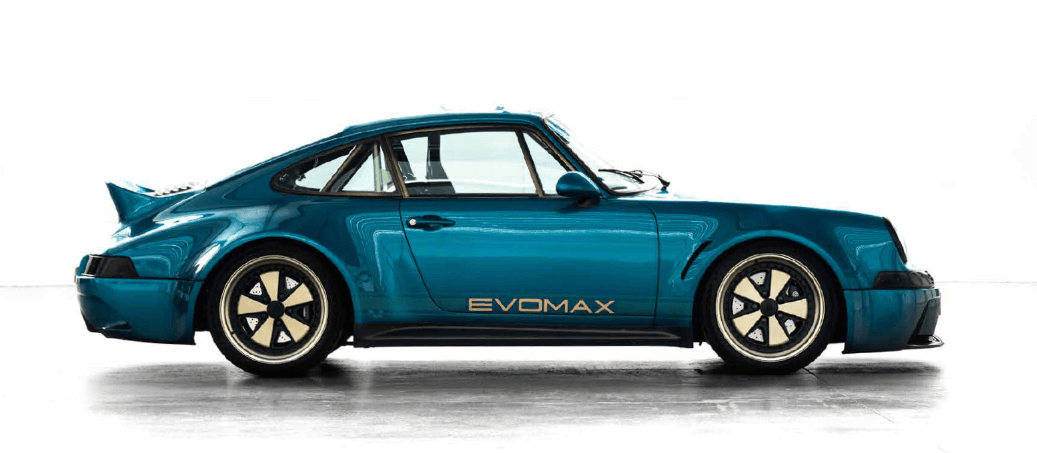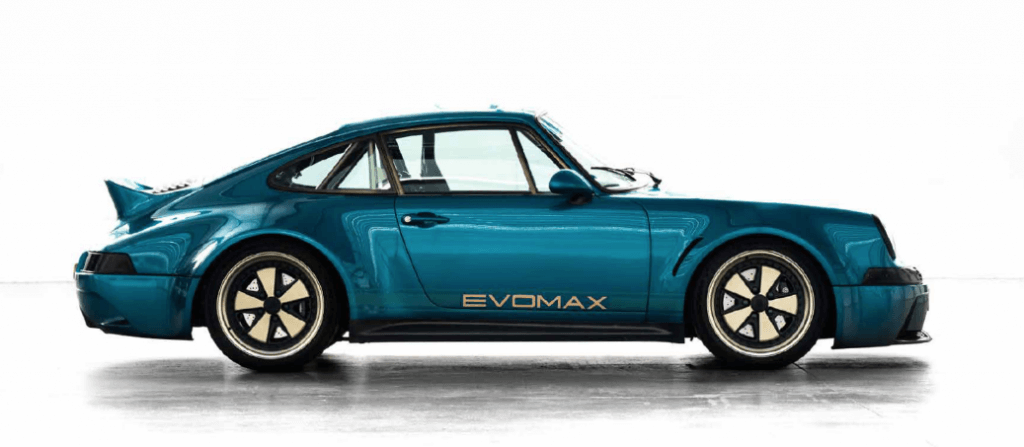 The idea for this project is to realize 99 dream cars, based on the iconic 911 RS2.7. With the twist that all cars will be truly unique, one-of-a-kind models. The release of this firstborn made some heads turn. Really raw, loud and beautiful engine sounds. The impeccable cyan paintjob, the titanium exhaust, flawless new defined bodywork was accompanied with a gearbox that produces a whopping 460 hp. New racing brake system and a fully variable coil over suspensions. Not enough? Ok, then we added a downforce racing system that ensures the car to stick on the road at every speed. For safety reasons, and because it's beautiful a carbon-Kevlar safety sell build in as well.
It was a "hell of a ride" to complete this first of many. If you are interested in our process or just like this special one, visit our client's website.