About five months ago we were given the opportunity to build another one off, unique supercar for Lamborghini. Building the long awaited LPI-800-4 Countach.
Being one of the most important automotive icons, the Countach not only embodies the design and engineering tenet of Lamborghini. But it represents the philosophy of Lamborghini, reinventing boundaries, achieving the unexpected and extraordinary and, most importantly, being the 'stuff of dreams'. To deliver at these standards, the best is just good enough…. So the logical step for Lamborghini is to team up at Renningen at our headquarters. To plan the building of this new icon.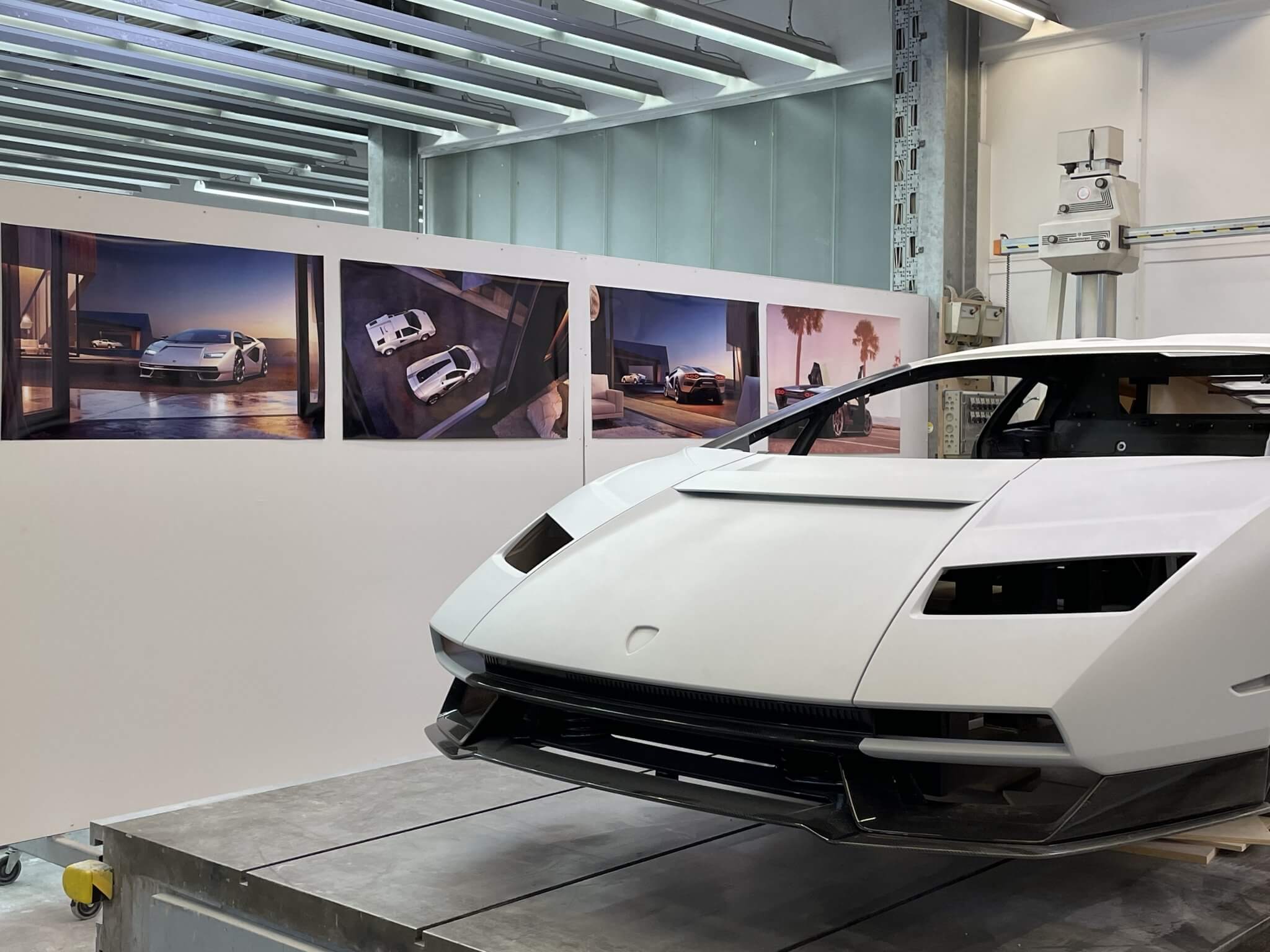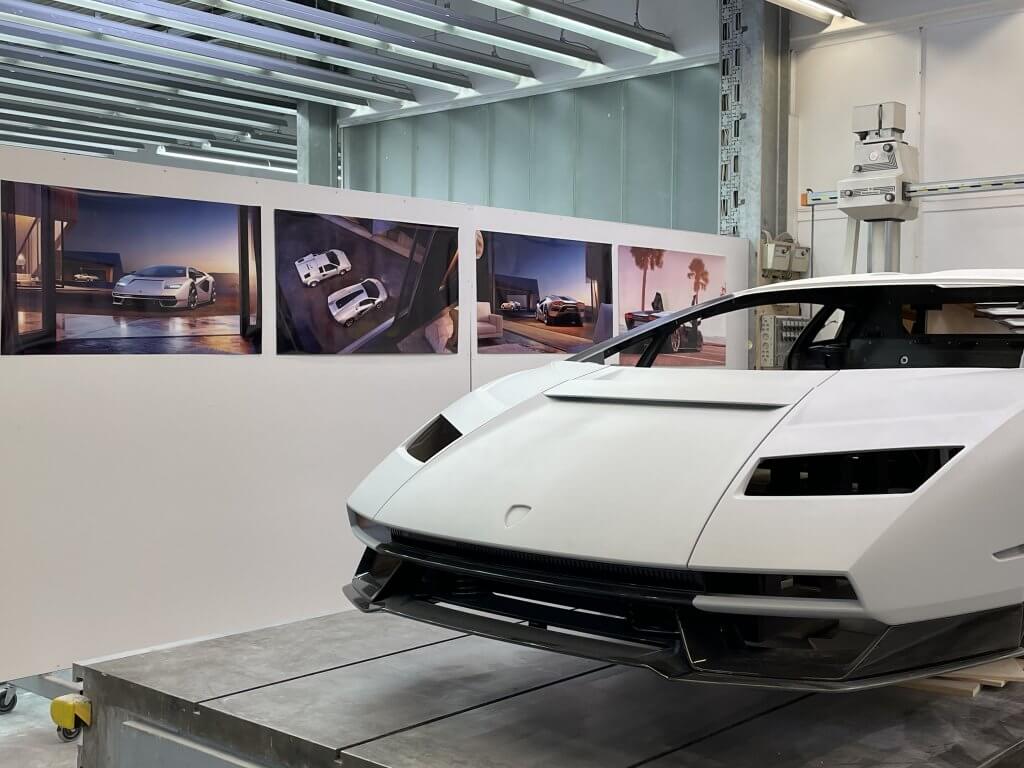 What immediately steps out are the distinctive sharp lines, they define the Countach's aggressive and recognizable looks. The Countach LPI 800-4 develops the previous characteristic lines of the Countach's five models over nearly 20 years. Concentrated into the purest realization of iconic automotive design. For realizing this distinctive look we combined several specialties of IMMStudios. Milling, with extreme precision, followed by sanding, painting, sanding, painting…. Several layers of lacquer brought this beast to life. Flawless surfaces to enhance the looks. Our extremely skilled craftsmen produced the ultimate in leather stitching. No room for error or deviation there. The geometric shapes of the stitching pattern asked for nothing more than absolute perfection.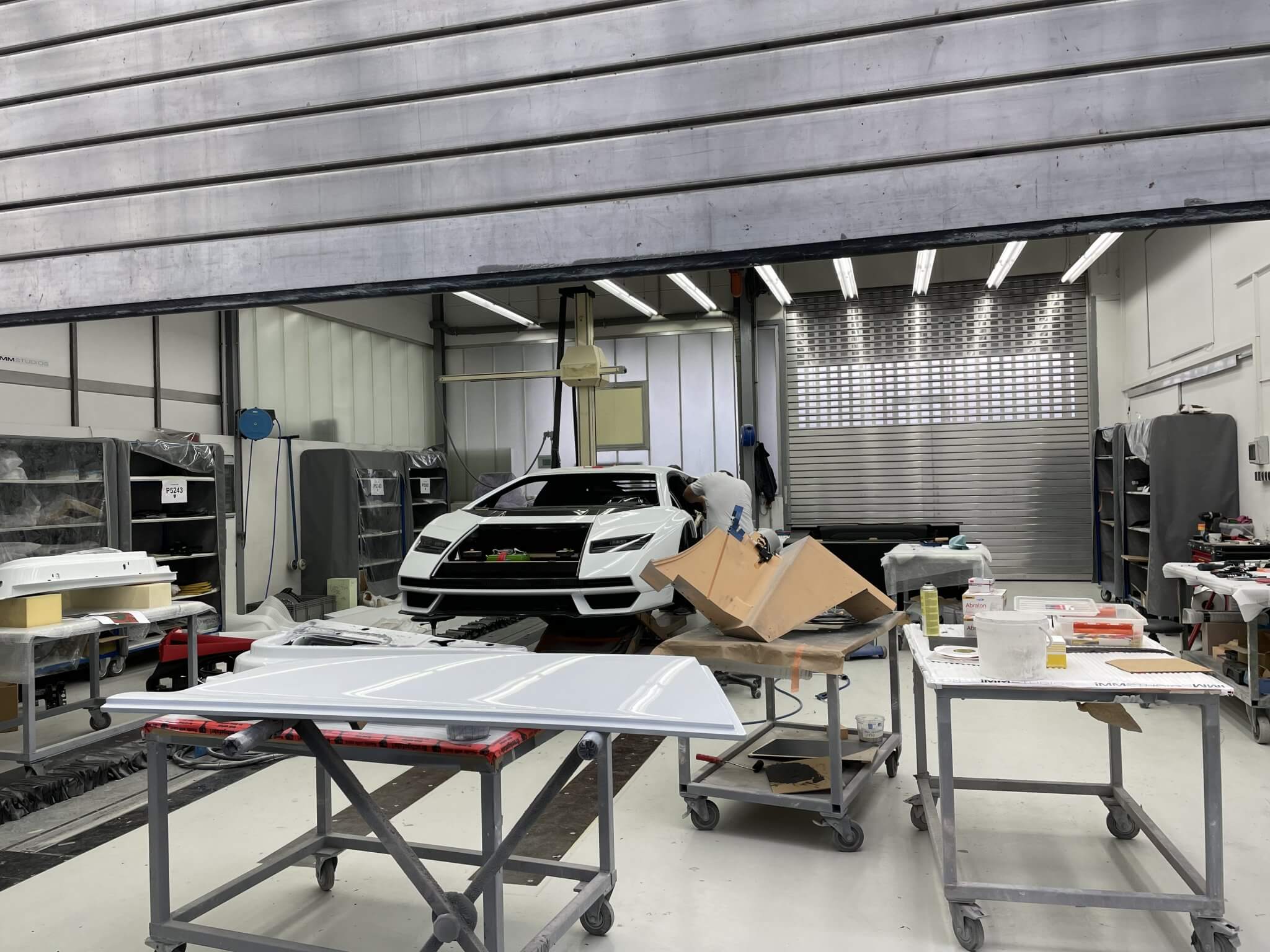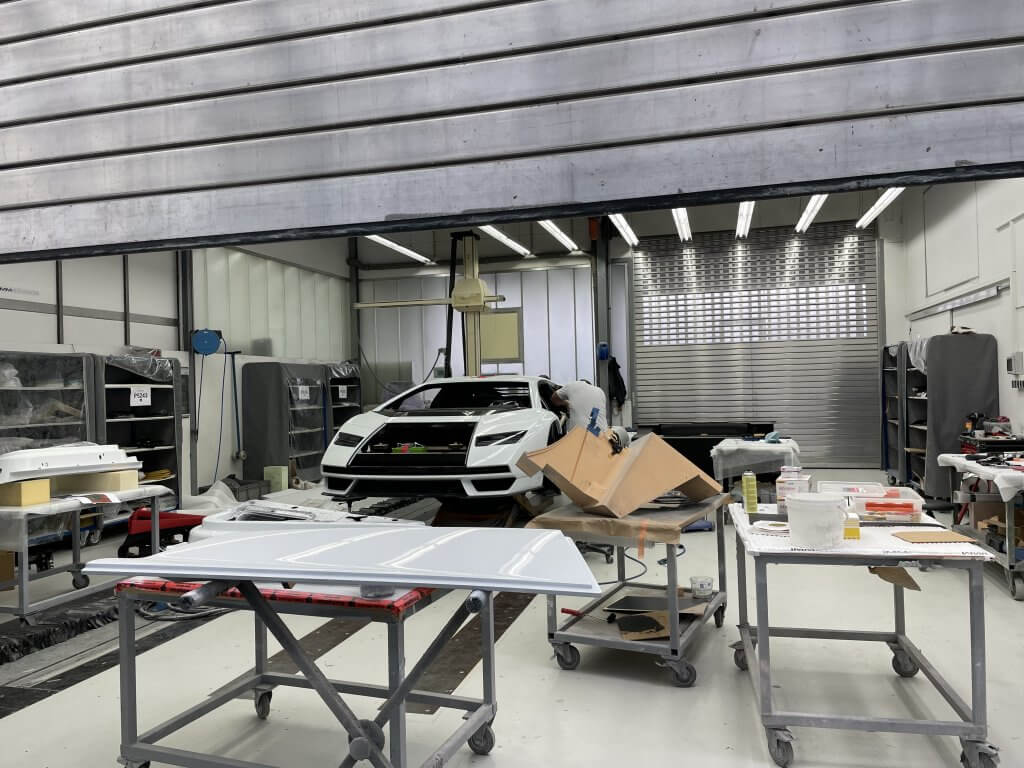 Impressive functioning rearlights, made from scratch…
What is a supercar without distinctive lights? For this car we produced exact to specifications fully functioning lights. Light is always a challenge. Because there are so many components and demands. Most difficult part in this is the lack of a starting point with existing materials/parts. All materials, elements, parts schematics, need to be built from scratch. That's why we address all components with lights(elements) in it as a true IMMspecialty.
Carbon fiber for torsional stiffness.
The monocoque chassis and all the body panels are crafted with carbon fiber, to provide the optimum lightweight solution as well as exceptional torsional stiffness: Visible exterior carbon fiber features are made for the front splitter, around the front window and wing mirrors, engine bonnet cover air intakes and rocker panel. Its always present in specific interior details. IMMStudios brought these carbon parts to life via extreme precise mouldings, created on our milling machines.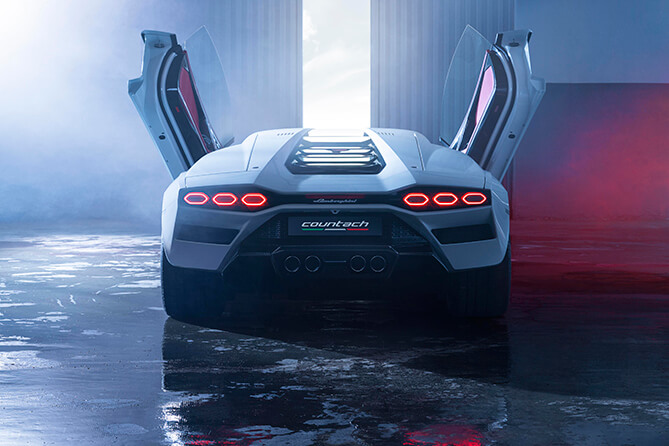 Moveable air vents are produced by the state-of-the-art 3D printing technology, and a photocromatic roof – changing from solid to transparent at the push of a button – act as a reminder that this car, despite its historic inspiration, is a future automotive screensaver for the 21st century.
Luxurious leather with geometric stitching.
The Countach LPI 800-4 is unveiled at The Quail, USA in a dedicated color; Bianco Siderale, containing a hint of pearlescent blue and reminiscent of Ferruccio Lamborghini's own Countach LP 400 S, complete with red and black leather heritage interior. For this car we delivered luxurious leather with handmade characteristics such as geometric stitching. The Countach LPI 800-4 20" (front) and 21" (rear) wheels are created in the 'telephone' style of the 1980s, fitted with carbon ceramic brake discs, and Pirelli P Zero Corsa tyres.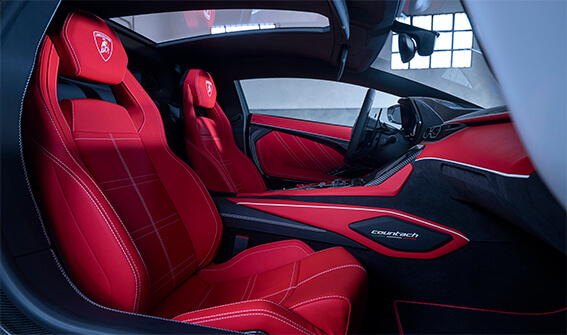 As always a privilege, to build a project like this, with the support and assistance of Lamborghini. We look forward for the next Icon to be built.